Pilates is gentle yet effective, and will work on strengthening your core muscles, which means stronger, leaner abs right when you want them the most!!! Unfortunately for those of us that know from experience the abdominal muscles are the most out of shape after pregnancy, Pilates is a fantastic way to re-gain strength, which in turn will also help with your posture.

One of our favourite workout DVDs is Pilates for Mums by Lindsey Jackson. She's got heaps of experience working with Mums of all shapes and sizes.
This DVD is guaranteed to work for you directly after birth and even up to 3 years down the track. The DVD is 150 minutes long and has additional very useful info including recovering from caesarean section, pelvic floor and abdominal muscle re-education, as well as the importance of knowing how to lift and carry your baby safely.
Below is the intro of Pilate for Mums, which goes through some of the exercises from the routines and includes some great testimonials from users about how Pilates has helped them recover from their pregnancies…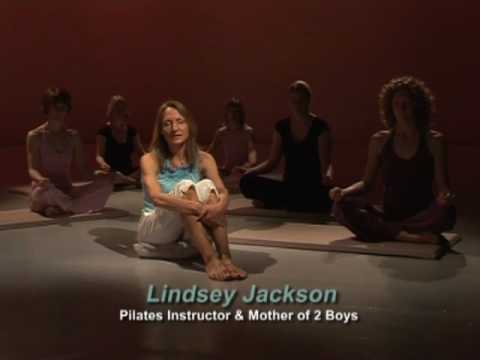 Product Review:
Whether you're completely out of shape or simply new to Pilates, Pilates For Mums is a great video for beginners. That being said, Lindsey does a great job of making this video relaxing and powerful. She makes sure you understand the dos and don'ts of Pilates, how to modify moves, and how to listen to your body.
Yes, it's designed for mothers who've recently had babies, but Session 2 is geared more towards those who've had babies quite awhile ago. I'm finding the video very helpful for my computer pains: lower back, neck and poor stomach muscles…A. Edrich